- Increased Lean Muscle Density
- Strength & Power Gains
- Suppress Estrogen & DHT
- Better Sleep
- Improved Recover Times
Why Take Magnum Thrust
This multi-pathway growth and
 recovery 
agent helps men improve their natural testosterone production. It is especially important for people who have damaged their products levels from taking steroids, hormones or even from aging. With the increased testosterone levels you will find your body able to build lean body mass, improve strength and even sleep better.
How Do I Take Magnum Thrust
This product must be taken twice a day with 3 capsules per serving. Take your first serving either in the morning or just before training. Take your second serving 30 minutes prior to bedtime.
Magnum Thrust Product Panel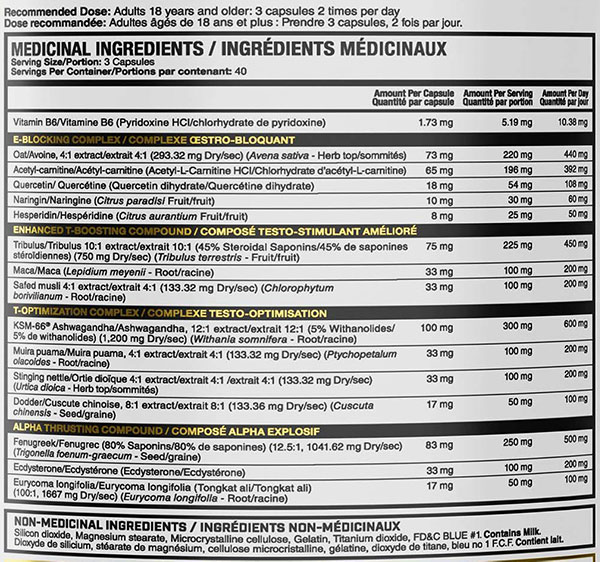 Domestic orders within Canada over $150 are eligible for FREE shipping! For all other orders an easy, flat rate, shipping fee of $9.99 will apply during checkout.
We offer international shipping anywhere in the world. Shipping will be calculated based on shipment weight and size. We do not charge any additional fees for handling or packaging material.