Magnesium is an essential mineral that promotes the maintenance of bone health and strong teeth. Magnesium also helps support protein and fatty acid production, B vitamin activation, muscle function and regularity. Magnesium bisglycinate is 4 times more absorbable than magnesium citrate, making it more effective for individuals with weak digestion or absorption. Magnesium deficiency is common as most individuals do not get enough magnesium from their diet. Magnesium deficiency can lead to high blood pressure, irregular heartbeat, heart palpitations, insomnia, anxiety, fibromyalgia, leg cramps and osteoporosis.
Lorna Vanderhaeghe MAGsmart is a convenient and delicious powder supplement that also contains B vitamins, taurine and other important nutrients that promote the maintenance of overall health.
Features:
Helps promote sleep
Promotes cardiovascular and nervous system health
Relieves muscle cramps, twitching eyelids and restless legs
Helps reduce pain caused by fibromyalgia, PMS and endometriosis
Reduces high blood pressure and migraine frequency
Delicious lemon lime flavour drink mix
Vegan-friendly, non-GMO, dairy-free, soy-free and gluten-free
Suggested Usage:
Mix 1 scoop (1 tbsp or 6.7 g) in 125 mL (4 oz) of water or juice to taste or as directed by a health care practitioner.
Each Scoop Contains: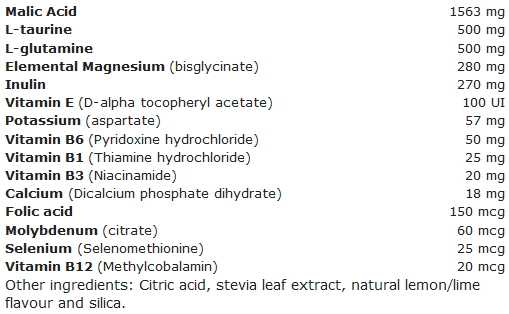 This product does not contain irradiated rice flour, artificial preservatives, colours or sweeteners, dairy, soy, GMOs, wheat or yeast. VEGAN-FRIENDLY. GLUTEN-FREE.
Cautions:
Consult a health care practitioner prior to use if you are pregnant or breastfeeding, or on a low protein diet. Do not take if you are allergic to inulin. Hypersensitivity (e.g. allergy) has been known to occur, in which case, discontinue use.
Domestic orders within Canada over $150 are eligible for FREE shipping! For all other orders an easy, flat rate, shipping fee of $9.99 will apply during checkout.
We offer international shipping anywhere in the world. Shipping will be calculated based on shipment weight and size. We do not charge any additional fees for handling or packaging material.