Genuine Health Fermented Organic Gut Superfoods+ is a collection of 22 fully-fermented plant-based superfoods and prebiotics that nourish a healthy gut ecology. It's food for your gut!
Features:
The Ultimate prebiotic gut super food.
With 22 Fully fermented plant-based super foods and prebiotics to nourish a healthy gut flora. 
Organic Certified.
A rich source of prebiotic fiber.
Fermented to provide a grade source of amplified and concentrated plant nutrients for gut and overall health.
Non-GMO certified.
100% vegan, gluten-free, soy-free and dairy-free.
Benefits of Prebiotics: 
Encourage growth and activity of gut bacteria, enhance production of beneficial short chain fatty acids, which help to acidify the colon and prevent the growth of "bad" bacteria.

 

Improve gut function.

 

Enhance mineral absorption.

 

Can help to regulate digestion and relieve constipation.

 
Vegan, Non-GMO, Dairy-Free, Gluten-Free, Soy-Free, Organic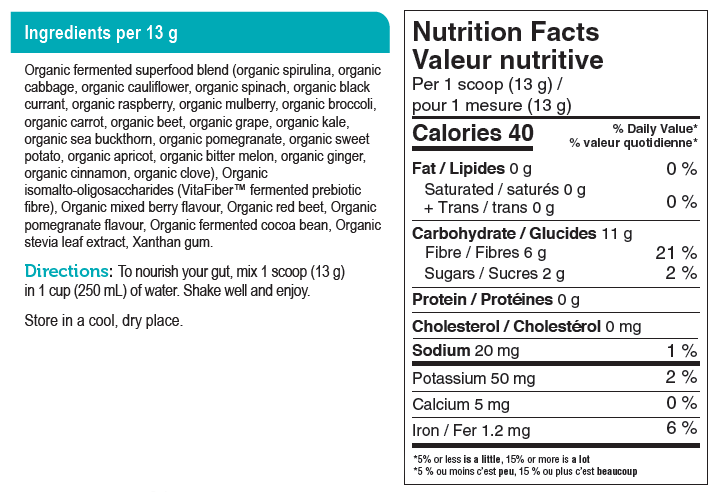 We offer international shipping anywhere in the world. Shipping will be calculated based on shipment weight and size. We do not charge any additional fees for handling or packaging material.
Domestic orders within Canada over $99 are eligible for FREE shipping!