Genestra Liquid Iodine 30ML
DESCRIPTION
Liquid Iodine provides iodine derived from kelp, in a glycerin suspension, to help in the function of the thyroid gland. A factor in the maintenance of good health and helps prevent iodine deficiency.


Convenient liquid format increase patient compliance.
INGREDIENTS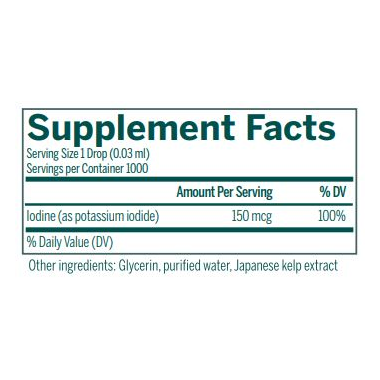 SUGGESTED USE
Recommended Dose: Adults and Adolescents (9 years and older): Take 1 drop 2 times daily with meals or as recommended by your heathcare practitioner.