DESCRIPTION
Genestra's Liquid chlorophyll transports 2.5 mg per drop of Chlorophyll to your body. A a unique substance found in all plant life Chlorophyl is the pigment that gives plants their characteristic green color. Liquid Chlorophyll is a potent detoxifier for the system and is both a food and healer. Chlorophyll's action as a whole body mender is significant, it has proven itself to be gentle to the body while it is devastating to disease & inpurities. Genestra's Liquid Chlorophyll has been observed to combat deep-lying infections, cleanse open wounds, relieve chronic sinus conditions, and exile common colds.
INGREDIENTS
Chlorophyllin (sodium copper chlorophyllin)........................................1.9mg
Non-Medicinal Ingredients:
Purified water, sodium chloride, glycerin
SUGGESTED USE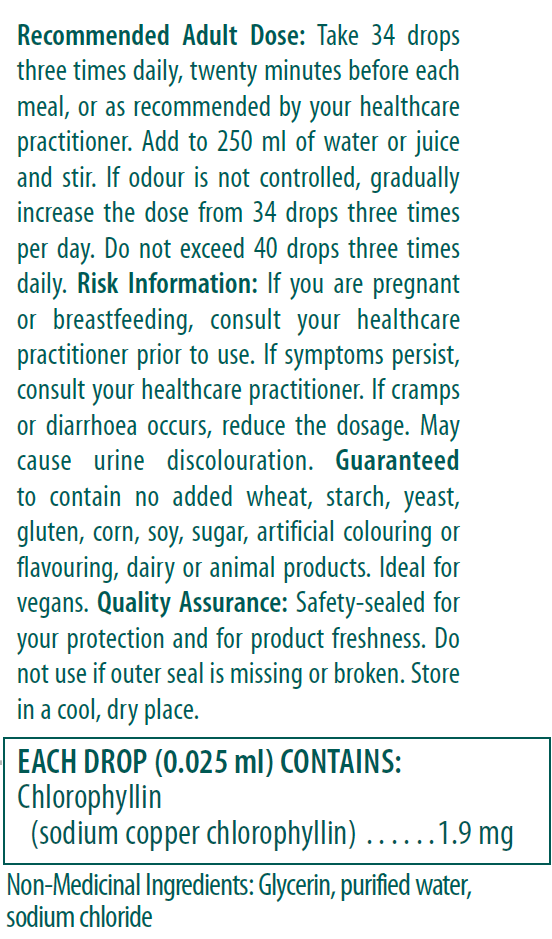 We offer international shipping anywhere in the world. Shipping will be calculated based on shipment weight and size. We do not charge any additional fees for handling or packaging material.
Domestic orders within Canada over $99 are eligible for FREE shipping!