DESCRIPTION

Genestra HMF IBS Relief is a high level probiotic that is clinically proven to improve symptoms of irritable bowel syndrome (IBS) within 6 weeks.

Features:

Reduces bloating, increases satisfaction with bowel habits, and decreases days with pain
25 billion CFU per dose Dysregulation of the intestinal microbiota has been identified as a significant contributing factor to the development of irritable bowel syndrome (IBS)
Genestra HMF probiotics (despite having keep refrigerated on box) maintain a high degree of stability at 25C for up to 20 days.

HMF IBS Relief helps to restore an optimal microflora composition, and is clinically proven to significantly reduce the severity of IBS symptoms and days with pain, while also improving satisfaction with bowel habits and overall quality of life.
INGREDIENTS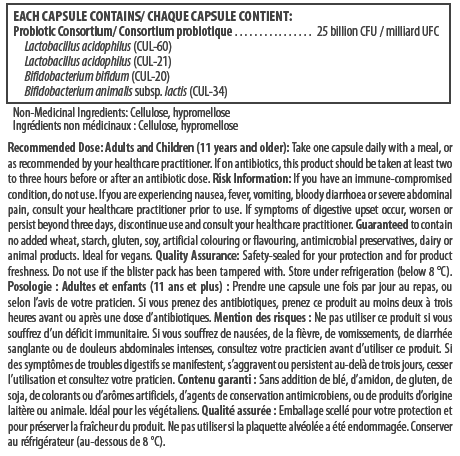 We offer international shipping anywhere in the world. Shipping will be calculated based on shipment weight and size. We do not charge any additional fees for handling or packaging material.
Domestic orders within Canada over $99 are eligible for FREE shipping!