DESCRIPTION

Genestra Bio Enzymes is a complete digestive enzymes formula that supports optimal digestion.

Features:

Peppermint-flavoured
Excellent taste
Easy-to-use
Three chewable tablets, three times daily with meals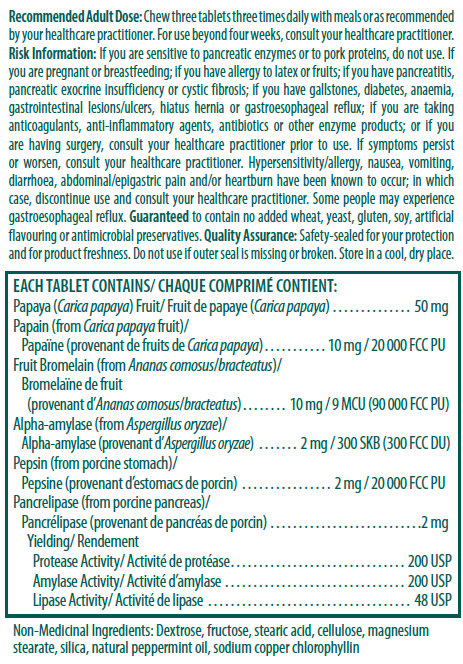 We offer international shipping anywhere in the world. Shipping will be calculated based on shipment weight and size. We do not charge any additional fees for handling or packaging material.
Domestic orders within Canada over $99 are eligible for FREE shipping!