DESCRIPTION
The Genestra Active Chewable B12 with L-Methylfolate formula contains  methylcobalamin, the body's preferred active form of vitamin B12, plus Metafolin- (L-methylfolate) - the active form of folate.

Features:

Assists with the metabolism of proteins, fat and carbohydrates
Helps in the formation of red blood cells
Chewable tablets with natural cherry flavour
Great taste for excellent patient compliance
About methylcobalamin and L-methylfolate:

Chewable B12 with L-Methylfolate supports macronutrient metabolism and red blood cell formation. Both methylcobalamin and L-methylfolate help in maintaining normal plasma levels of the protein metabolite homocysteine.
INGREDIENTS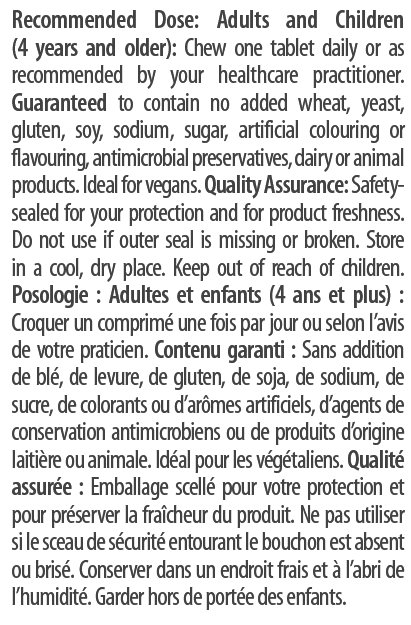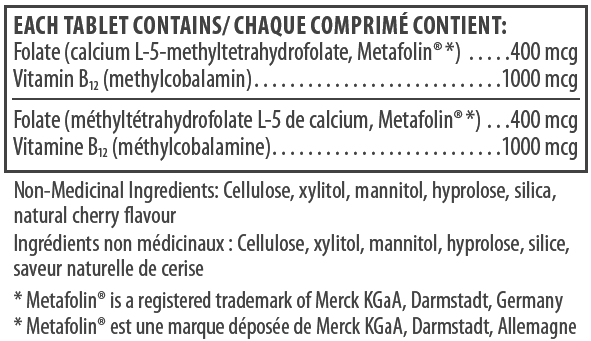 We offer international shipping anywhere in the world. Shipping will be calculated based on shipment weight and size. We do not charge any additional fees for handling or packaging material.
Domestic orders within Canada over $99 are eligible for FREE shipping!