DESCRIPTION
Genestra Active B6 Pyridoxal is Vitamin B6 in its most active form.

Features:

Helps in tissue formation
Supports and maintains good health
Helps the body to metabolize carbohydrates fats, and proteins
Helps to prevent vitamin B6 deficiency
Provides 50 mg of vitamin B6 per capsule Active B6
About Pyridoxal:

Pyridoxal is a source of vitamin B6 in the form of pyridoxal-5-phosphate (PLP). As the most biologically active form of the vitamin, PLP helps to catalyze over 140 reactions.

PLP is an important co-factor in:

Fatty acid metabolism, including the production of important omega-6 polyunsaturated fatty acids
Carbohydrate metabolism, including the breakdown of glycogen into glucose
Amino acid metabolism, including neurotransmitter synthesis and the conversion of tryptophan into niacin.Vitamin B6 deficiency decreases niacin production and increases formation of the metabolite xanthurenic acid, which lowers insulin activity. Low levels of vitamin B6 also lead to increased synovial fluid between joints, which results in nerve compression.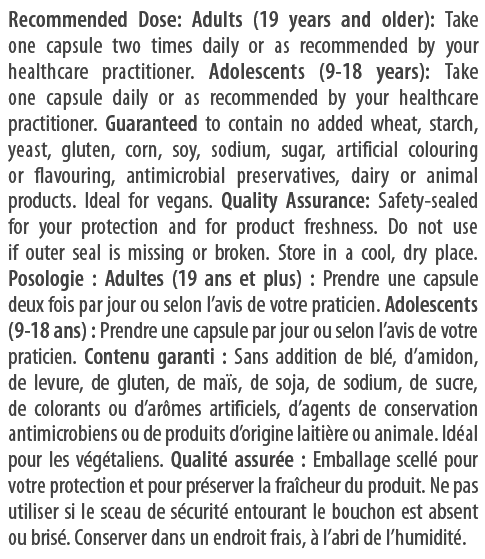 Domestic orders within Canada over $150 are eligible for FREE shipping! For all other orders an easy, flat rate, shipping fee of $9.99 will apply during checkout.
We offer international shipping anywhere in the world. Shipping will be calculated based on shipment weight and size. We do not charge any additional fees for handling or packaging material.