DESCRIPTION

Genestra Active B Complex contains a combination of B-vitamins in their most active forms. Including the - Includes the body's preferred active forms of vitamins B2, B6, folate, and B12.

Features:

Assists with the metabolism of proteins, fat and carbohydrates
Helps in normal growth and development and in the formation of red blood cells
Helps to prevent thiamine, riboflavin, niacin, vitamin B6, folate, vitamin B12, biotin and pantothenic acid deficiency
Ingredient Information:

Each single-capsule serving of Active B Complex provides the adult Recommended Dietary Allowance (RDA) for the entire B-vitamin family, including vitamins B1, B2, B3, pantothenic acid B6, biotin, folate and B12.

Active B Complex uses the preferred active forms of vitamins B2 (riboflavin-5--phosphate), B6 (pyridoxal-5--phosphate), folate (Metafolin), and B12 (methylcobalamin). Metafolin is a calcium salt of L-methylfolate, the primary active form of folate within the body. In comparison with folic acid, L-methylfolate appears to have a significantly higher bioavailability.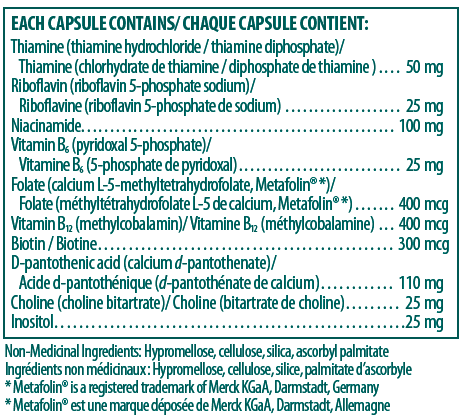 SUGGESTED USE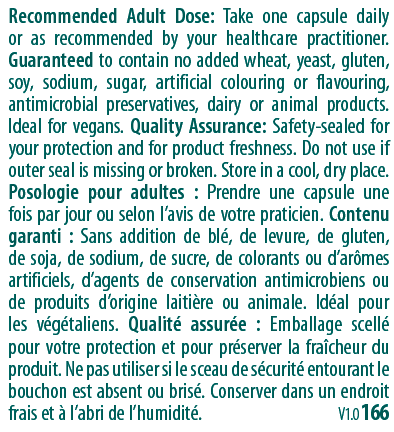 We offer international shipping anywhere in the world. Shipping will be calculated based on shipment weight and size. We do not charge any additional fees for handling or packaging material.
Domestic orders within Canada over $99 are eligible for FREE shipping!